Supporting
ONE TILE ONE VOW
Fundraising for Restoration of Hae Su Zen Center
There will be a total of 4500 tiles at HK$500 per tile, and 8880 tiles at HK$300 per tile available for sponsorship. Please fill in this digital donation form . Or contact us for sponsorship forms and payment arrangements. Tel: 2891 9315 or email : info@waisau.org
A donation can be made by cash, cheque, direct debit or online transfer to the following account:
Account Name:
Hae Su Soen Won Limited
HSBC Account Number:
640-081-816-838
Stripe: Tile HK$300 / Tile HK$500
Please send the bank-in slip to the Zen Center by the WhatsApp 6220 6993 for record and issuance of receipt.
Meanwhile, there will be another sponsorship campaign, "The Pillars of Dharma", to support various architectural features of the temple. Please click here for details and the availability of the items. Please contact us at 2891 9315 or WhatsApp to 6220 6993 for queries or sponsorship arrangement.
Donations over HK$100 are tax deductible.
*Hae Su Zen Center will dedicate merits to all donors
We thank you in advance for your kind support.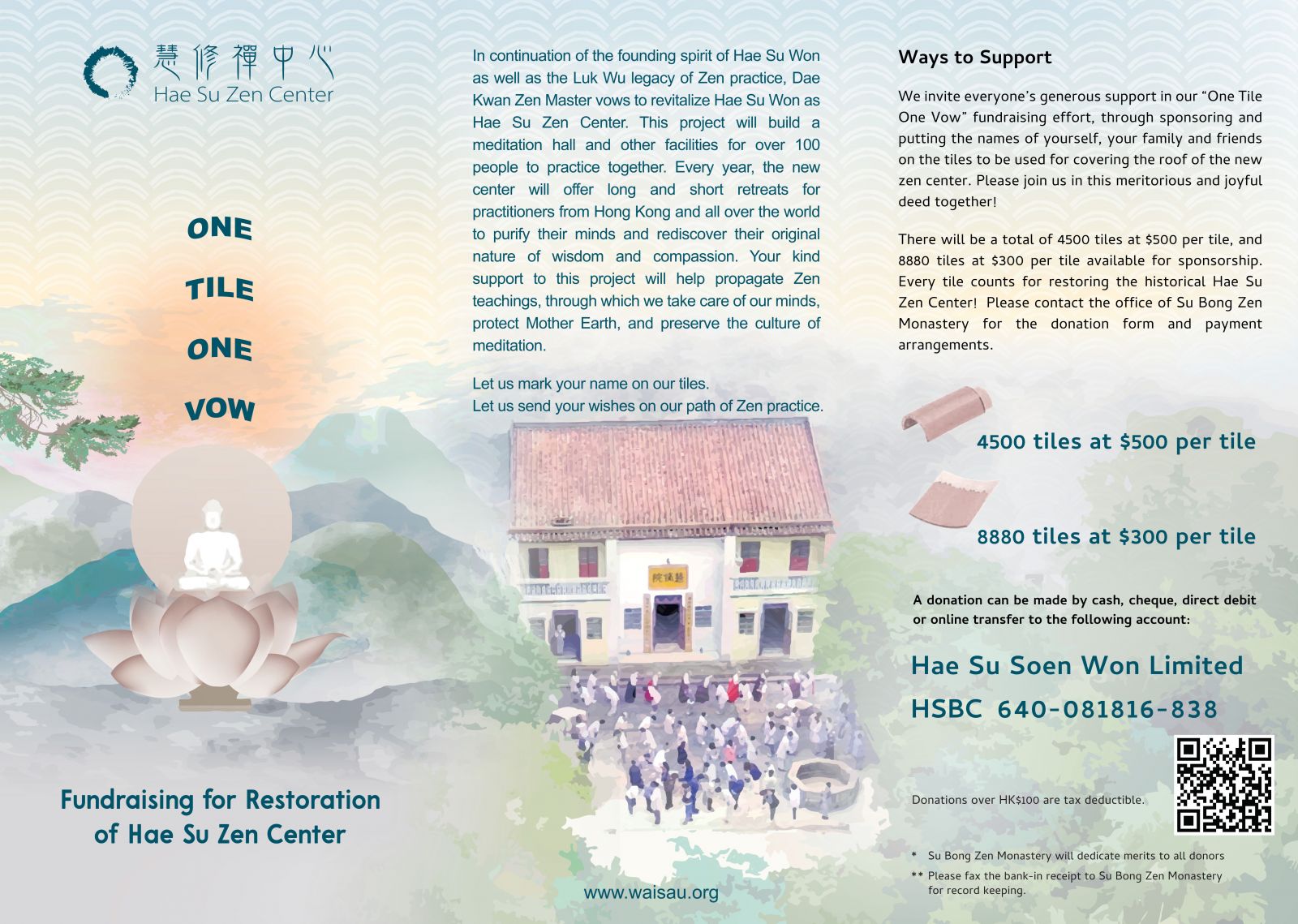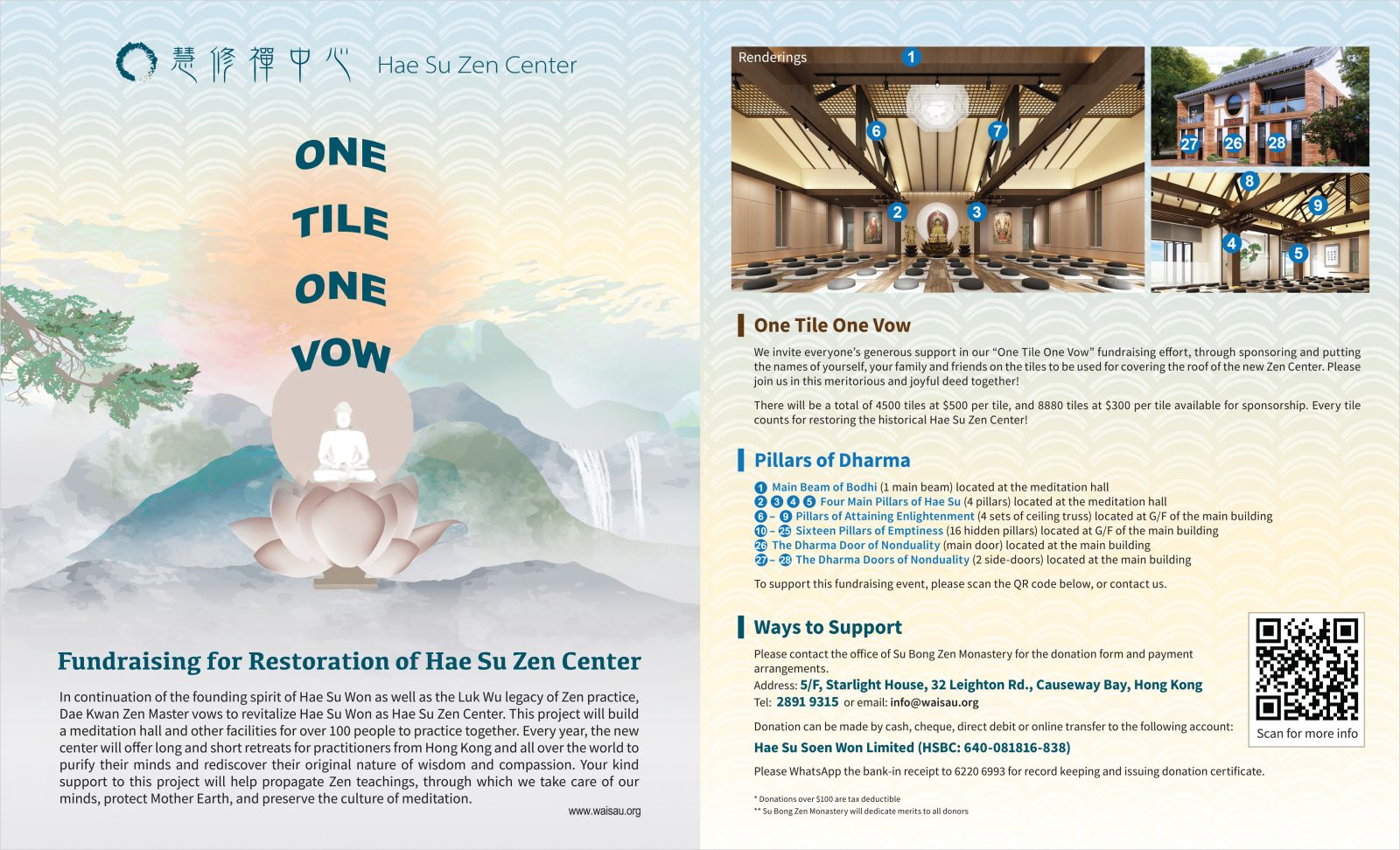 ---